Folk Dancing in Ottawa
The City of Ottawa provides an excellent venue for Folk Dancing. One may dance almost every day of the week. Here is a list of dance schedule of participatory dance events organized by nonprofit organizations. The activities are open to general public. The information is gathered mostly by consulting flyers or by word of mouth and similar unofficial resources.
Group Organizers: Please feel free to contact me at nannu@ifdo.ca to update or correct your group info, any inaccuracies or if you wish me to include the schedule of your groups.

International Folk Dancers of Ottawa
provides beginner to advanced level teaching and request dancing every Thursday at the Jack Purcell Community Center 7:30 - 10:10 PM. For more information about IFDO you may contact one of their executives or send an EMail to: Shantnu Mishra at nannu@ifdo.pugmarks.com

A map of the dance location:
Back to Top of the page ==&gt

Ottawa English Country Dance Club
An evening of English Country Folk Dancing, Contra Dancing and fun. Monthly dances with Live Music from the Playford Players.

English Country folk weekly Dances are from 7:30 - 10 p.m. Friday nights from Sept. to May 1.

All English Country folk dances will be held in the Mlack Centre 2500 Campeau Drive Kanata. Exit Queensway at Eagelson, go straight at lights on to Campeau, turn right at second set of lights.)
We occasionally have weekly dances with live music. Cost: $45 for the season or $4 per regular evening / $8 when live music

No partners or experience necessary and beginners are welcome as they teach (or "walk through") all the dances. Bring a friend and wear comfortable shoes! For more information and their schedule , please call Irfona, (613) 746-6508, or by email John at nashjc@uottawa.ca You may visit this page for information and schedule.

No dances during summer months.

New session starts in the Fall Staring September until May



Ottawa Israeli Folkdancers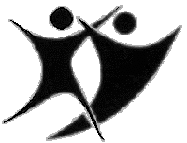 Israeli Folkdancing every Tuesday at the Jewish Community Campus Gymnasium,
881 Broadview Ave. (just off Carling Ave.) 6:30 -10:30 p.m.
6:30 to 7:00 pm - introductory steps
7:00 to 8:15 pm - beginners teaching, beginners request dancing
8:15 to 10:30 pm - intermediate and advanced teaching and request dancing
cost: $ 3 for the evening
For more information, call Judith at (613) 729-2090

Ardbrae, an affiliate of the Royal Scottish Country Dance Society, succeeded the Ottawa Country Dance Society which was founded in 1958 under the auspices of the City of Ottawa, Department of Recreation and Parks. They dance on Monday and Wednesday evenings. On Monday evenings, adult basic and intermediate classes are held from 7:30pm to 9:30pm at Churchill Recreation Centre, 345 Richmond Road. The basic class meets separately for the first half of the evening, and then joins with the intermediate class after the refreshment break. On Wednesday evenings, a class for experienced dancers is held from 7:30pm to 9:30pm at Churchill Recreation Centre, 345 Richmond Road. For more info regarding their schedule please visit their web site at http://www.flora.org/ardbrae/


Provides weekly Scottish Country dance classes (Beginner to Advanced), Social dancing opportunities and annual workshops and balls. An introductory Welcome Dance is held at Parkdale United Church Hall in early September. Please visit their web site www.rscdsottawa.ca for details and the schedule of dance classes and listing of planned events or phone 613-830-3393.

The St Andrew's Society of Ottawa runs occasional Scottish Ceilidhs, with Scottish Ceilidh Dancing - simple dances like Gay Gordons, Dashing White Sergeant.
Events info: h.reekie@ieee.org or call Hugh 728-5343
Back to Top of the page ==&gt


This page is maintained by : Shantnu Mishra
To provide any updates or for including the schedule of your group please send an email note to: nannu@ifdo.pugmarks.com
Last Updated : Thursday, February 23, 2017
You are visitor no.
Since last time the counter was reset